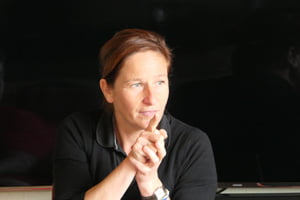 Nina Rissi, an outstanding golfer from the Barcelona Golf Academy, who has participated in the national teams of both Spain and Brazil, and currently plays for Michigan State University, has talked to us about the importance of the mental training she worked on with our Mental Coach, Sophie Rousseau, before travelling with a scholarship to the USA.
"Over many years I have worked the mental area of the game with Sophie Rousseau. I think it has been very useful work, very well directed and very effective."

"I firmly believe that the mental zone is essential in any discipline, for any sport, which ends up being a differential factor when different situations arise. The player who has intentional, hard work behind what would be the mental part stands out."

"It gave me a lot of security and a lot of calm, because I knew that I had control over how I reacted in different situations, and made me feel much more complete and much more prepared for the competition," says Nina Rissi.
Thank you very much Nina.
From the BGA, we encourage you to continue fulfilling your dreams.